KTern completely analyses the entire ECC landscape and auto-recommends the test cases and test scenarios. Based on the number of test cases and complexity of the system, KTern calculates the effort and timeline for the S/4HANA migration project.

Some of the prominent features of KTern's Digital Labs include:

Built on SAP's Activate framework, specifically for SAP transformation projects
An in-built AI based S/4HANAPEDIA rule engine
Value, Volume and Velocity (VVV) based auto test case recommendations
Auto test case executions and defects repository
API-based and screen recorder- based (readable scriptless test cases captured in real time) testing
Tightly integrated project management capabilities
30% - 40% reduction in total project cost and timeline

Test Dashboard

Overview

KTern's Dashboard helps in understanding the test case and defects status , and helping the user to identify critical business process which are related to the transactions known as the VVV analysis.

Navigation

Select " Test Cockpit" from KTern's Digital Labs.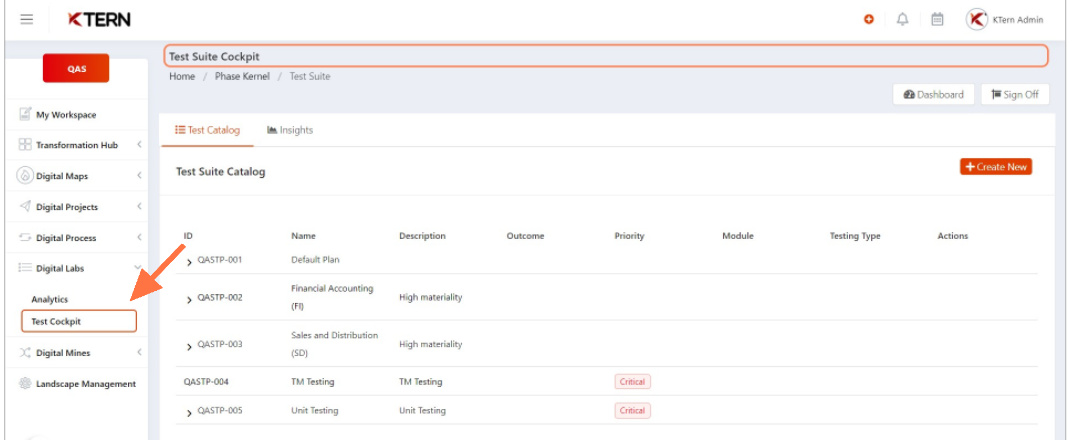 Navigate to "Dashboard" in the Test Suite Cockpit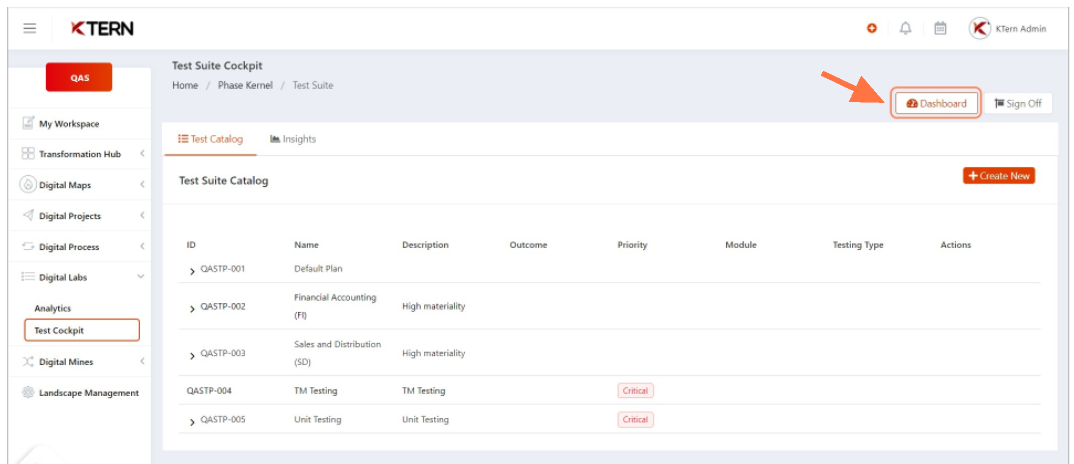 The Test Cockpit consists of Test Catalogue, Insights , Dashboard & Sign-offs
VVV Analysis

The VVV Scoring Dashboard covers the Value, Velocity, and Volume Analysis of the business per transaction usage. There could be 'n' number of business processes in a system. This dashboard identifies the critical business processes and prioritizes the test cases which must be tested based on the following factors:
1. Value : This score denotes the merit and significance of the transactional execution for the business scenario.
2. Volume : This score denotes the magnitude of the data and documents obtained from the transactional execution of the business scenario
3. Velocity : This score denotes the frequency of the transactional execution for the corresponding business scenario.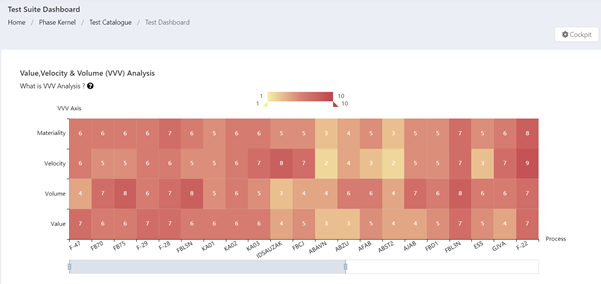 Higher the score, higher the relevancy of the business potential and vice versa

Work-item Status

KTern's Dashboard gives a graphical representation of the new, active, performed and approved test cases/defects. It also represents the split of these work items by modules, business process and type of testing. These can be filtered based on :
1. The Test plan they belong to
2. The Test scenario they belong to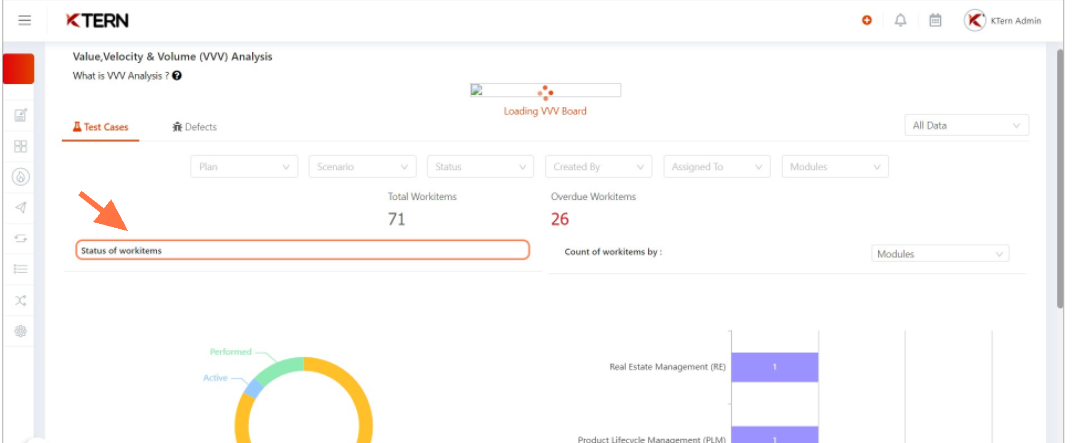 Resource Utilization

This table provides an overview of all the stakeholders and testers involved in the project. It has a list of all the testers working in the project along with the number of test cases allocated to them. It also tracks the progress of each stakeholder with respect to test case execution.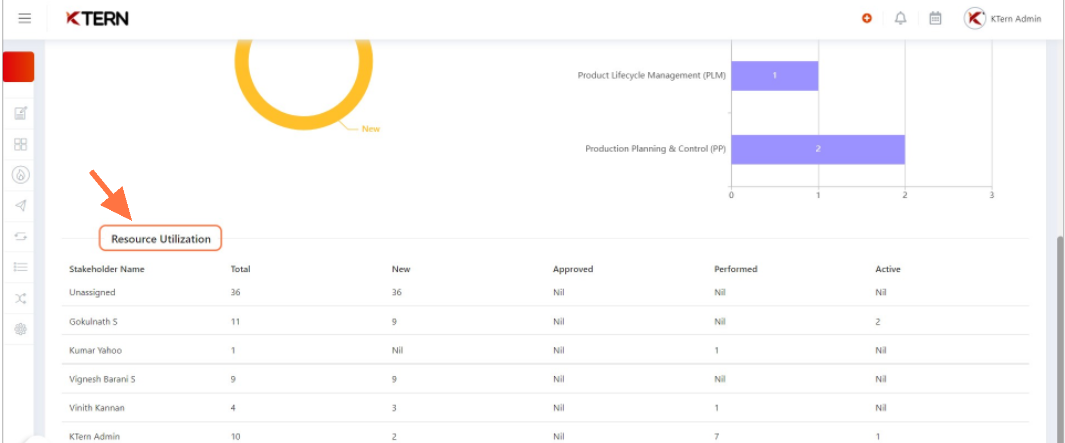 The test case dashboard helps in monitoring all the test cases and progress of testing.