Introduction

Impact analysis is a major featuristic aspect of the prerequisite process of conscious management. The analysis provides a spot-on comprehension of the implications of, a change proposed, or imagined, very accurately. It results in helping the teams in forming consciously informed business decisions, without any discrepancies on, as to which proposals to approve and, go ahead with.
The analysis assesses the proposed or imagined change, intricately, in order to recognize the certain components that might need to be created more efficiently, would need slight modifications or, have to be disposed of. further, it pushes to estimate the essentials, like the effort associated with implementing the particular change or, changes and, bringing them to life.

Bot Console

The bot handles the transport requests and then analyses the requests, the possible impact it can have and further implications due to the impact.

KTern deploys 5 bots per mine which are :

1. The technical Impact bot

2. Process Impact bot

3. Test Impact Simulation bot

4. Change Impact Analytics bot

5. Test-Fit Execution integrity bot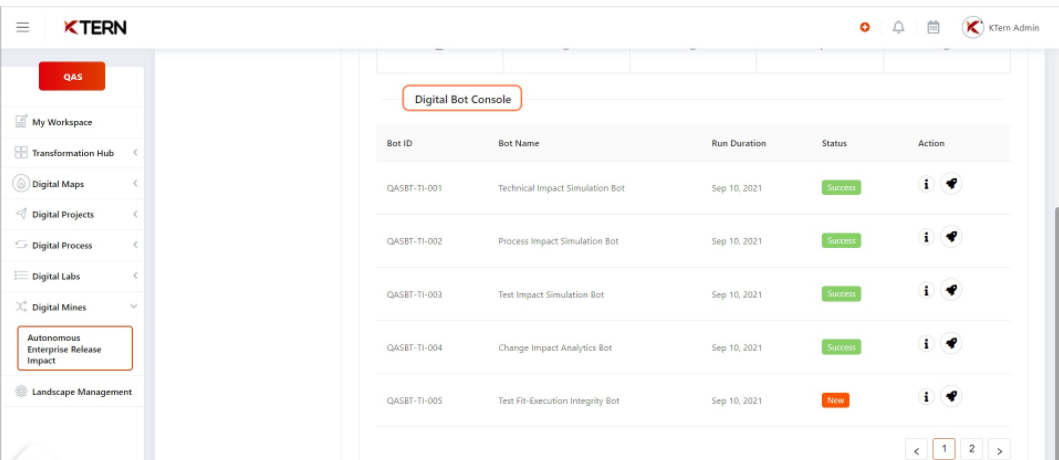 1. Launch

Select the "rocket" action button to launch a bot.

2. Mine Information

2.1 Overview

The platform provides the basic information regarding the launched bot in the mine :

1. Name of the mine

2. Status of the Bot

3. Number of transport Objects

4. Number of transport requests handled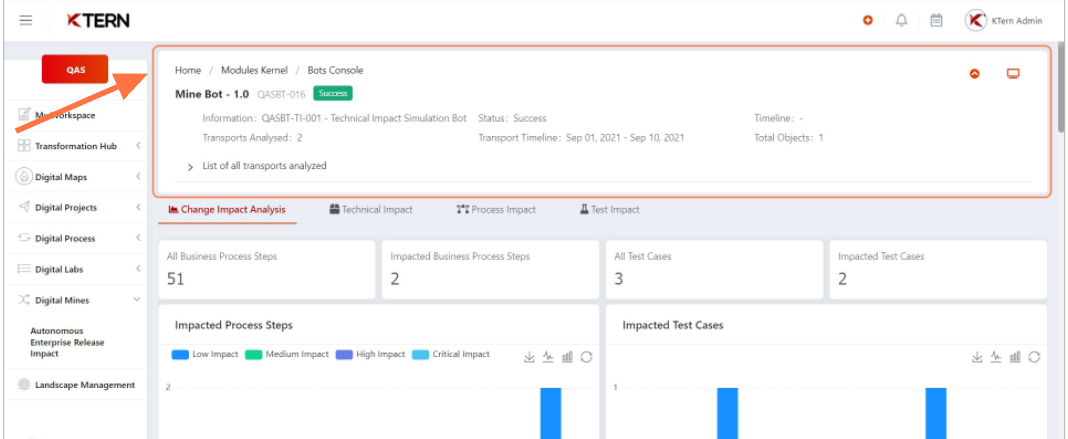 2.2 Transport requests

Prior to the platform displays the complete analysis, KTern provides a consolidated list of transport requests handled which include :

1. Transport Id

2. Type

3. Description

4. Stakeholder/Owner

5. Status

6. Number of Objects captured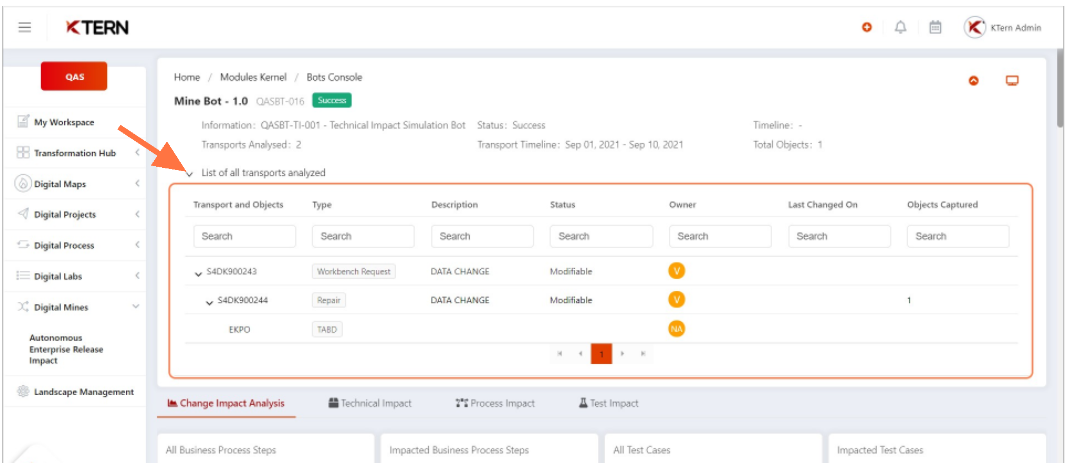 3. Change Impact Analysis

The platform provides the report of the overall analysis of the change impact, where the number of overall processes are mentioned and further the number of impacted cases which includes :

1. Impacted Process Steps.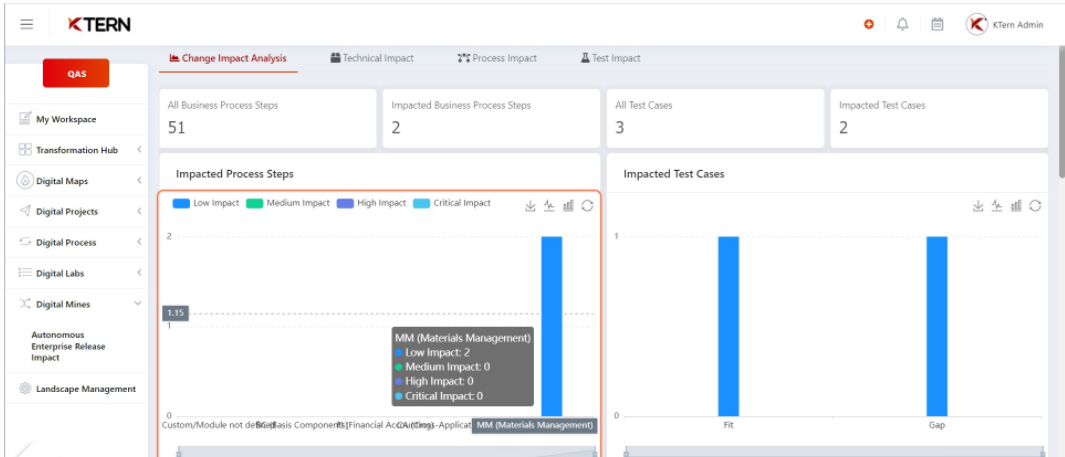 2. Impacted Test Cases.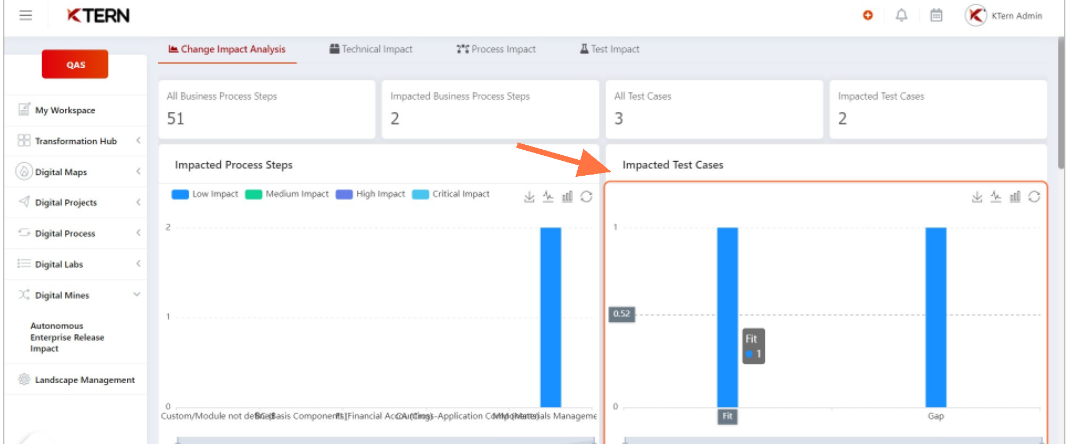 3. Top Business Stakeholders & Top Impacted Business Process Steps.