Understanding of the landscape and the knowledge of how each of the processes is getting affected is important for a proper digital transformation plan.

Business Transformation Assessment

The primary purpose of providing such detailed insights is to help the customer understand the AS-IS process and map it to their existing KPI's. In addition, the process maps also provide a list of SAP users involved in the respective processes, associated FRICEW objects, test cases, and change management that would be involved in terms of new Fiori-based user experience.
1. Navigation

Access KTern's Digital Maps and select "Business Transformation".

The Business transformation cockpit shows the basic information about the industry, the process and people transformation related to the business.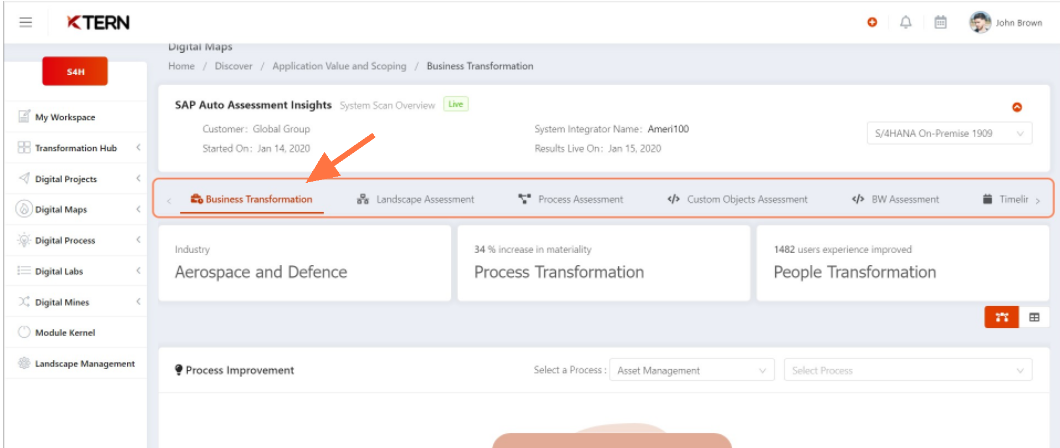 The platform provides two different views for the business transformation which are:

1.1 The Process View

The platform allows the user to select the process.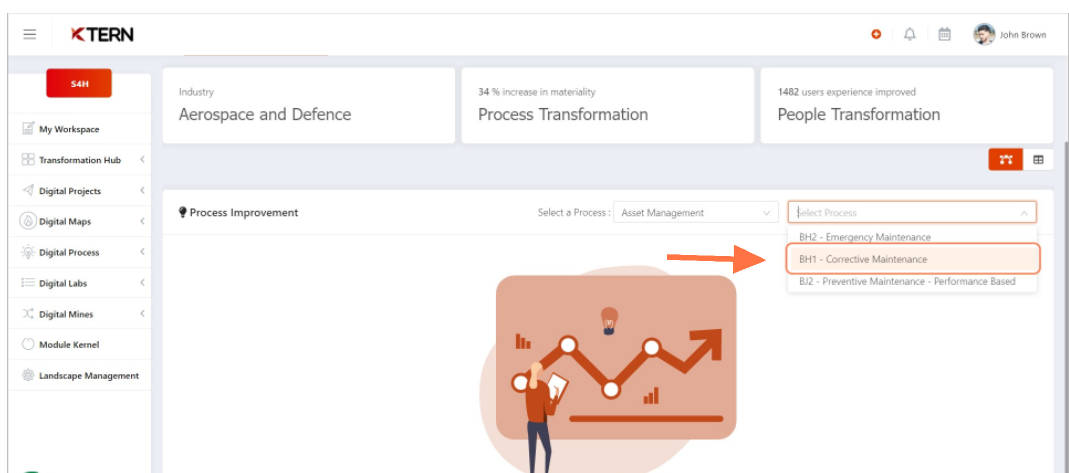 KTern further provides the process information and insights into the productivity.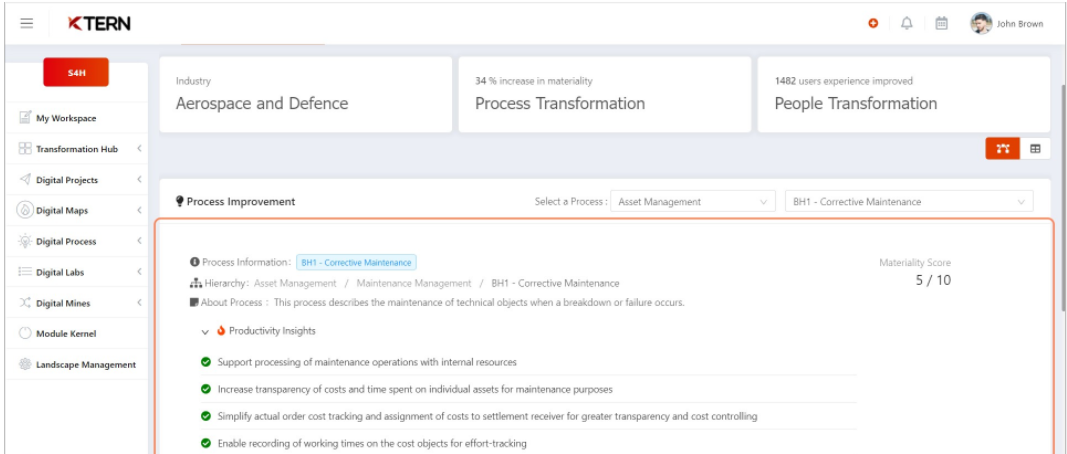 Process Transformation gives the user the opportunity to design the process flow on the modeller.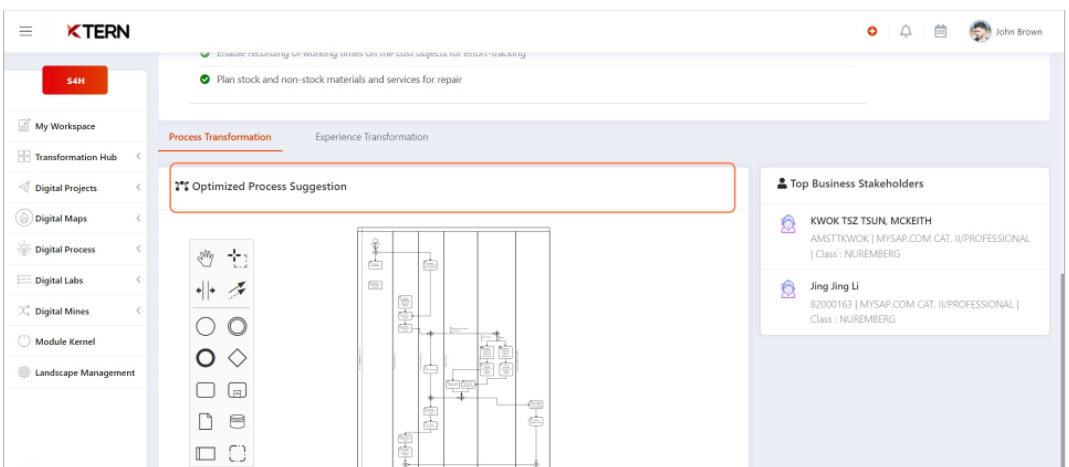 The User can import a design or make a new one on their own
KTern also provides the list of Top Business Stakeholders.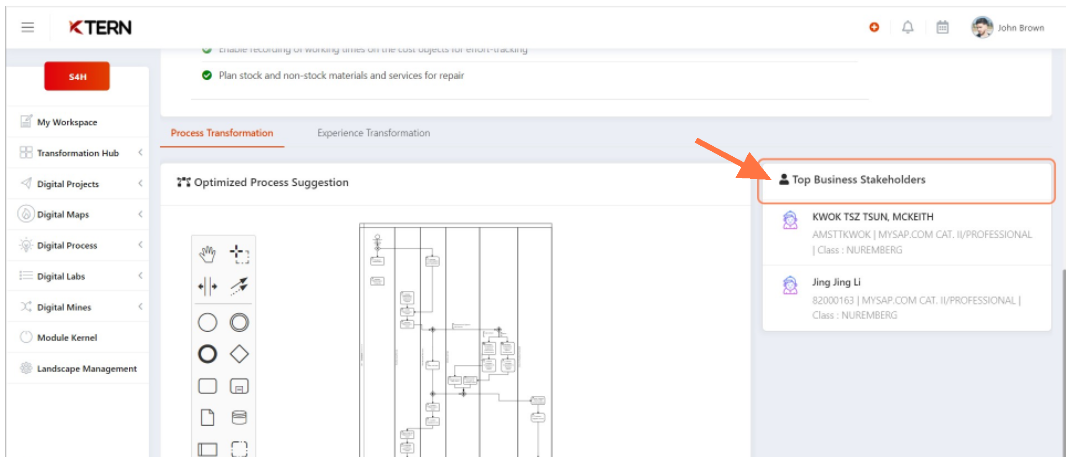 Experience Transformation

The platform also provides recommends the fiori applications.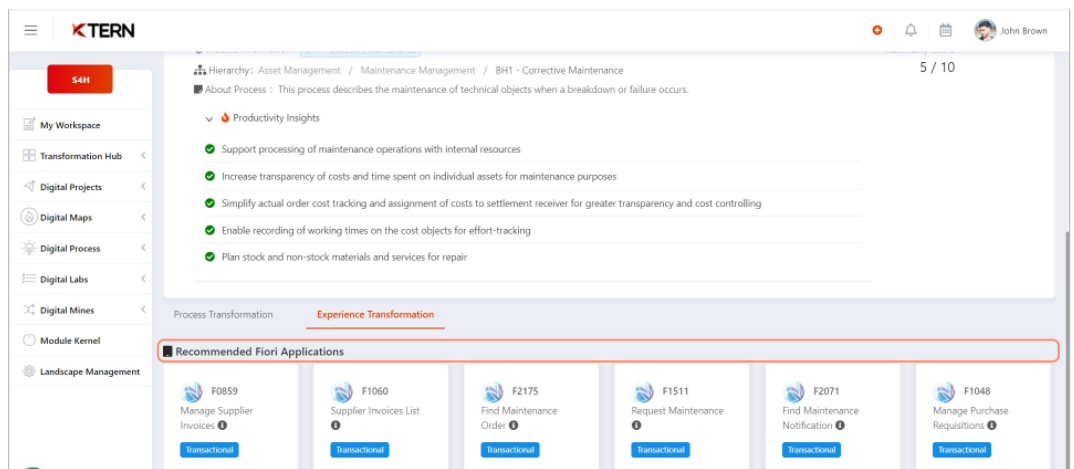 1.2 The Catalog View

The product consists of all the business processes present in the scanned system. It helps the user to drill down to any process present in the system.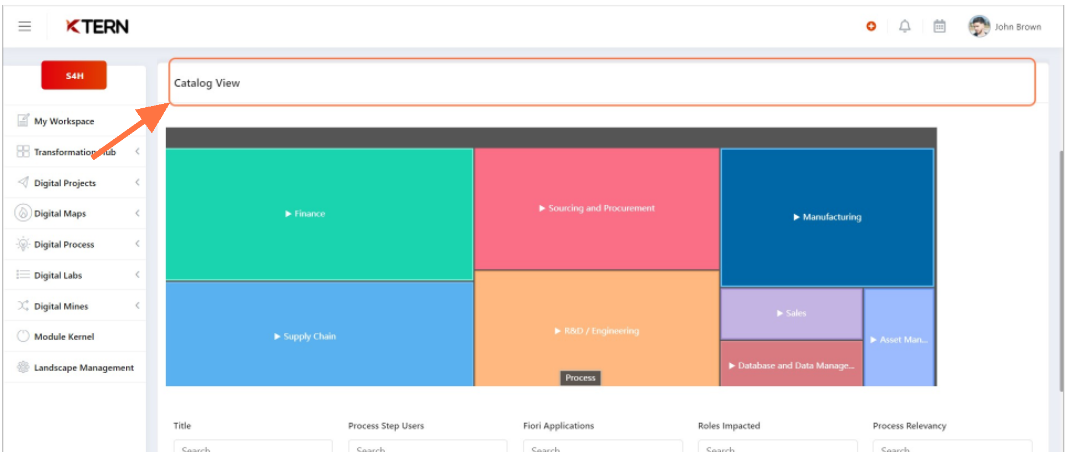 The platform also provides a detailed list of all the processes involved.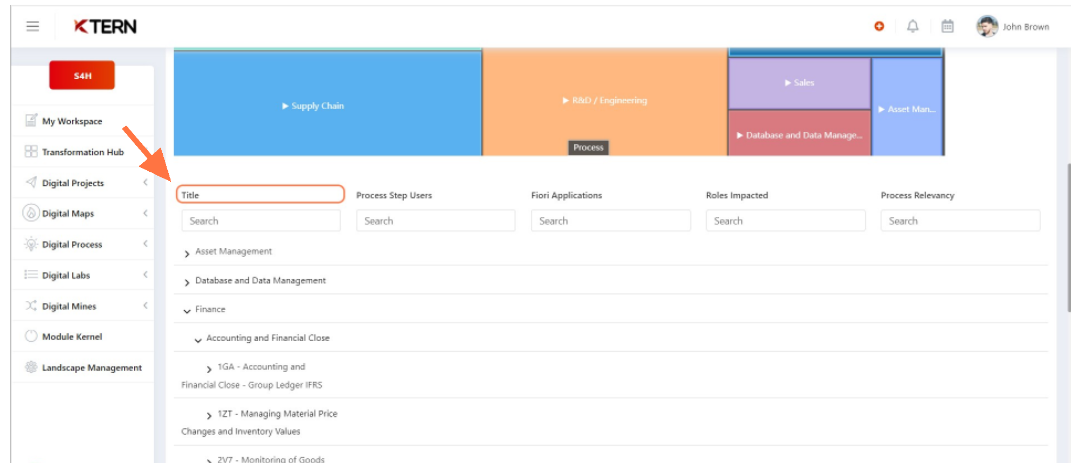 This would provide a bird's eye view of the current processes in the existing system along with the stakeholders, roles, and the different technical objects involved in the process.